PL
Sensualność jej prac, poezja zarówno portretów, jak i pejzaży świadczy o dużej wrażliwości artystycznej.
EN
The sensuality of her works, the poetry of both portraits and landscapes testify to her great artistic sensitivity.
Prof. Leszek Mądzik
"Urszula Nawrot jest niezwykle wrażliwym fotografem, robiącym nietuzinkowe, często intrygujące fotografie…. Mam wrażenie, że Pani Urszula ciągle poszukuje piękna, ale nie tego klasycznego, pospolitego, czystego. Szuka go w jakiejś innej postaci, nietypowej, oryginalnej."
She is an extremely sensitive photographer, making unusual, often intriguing photographs. She feels as good in landscapes as in portraits, but also in reportage. She is looking for beauty, but not this classic, common, pure but some other form, unusual and original.
Chris Niedenthal
PUBLICATIONS
AWARDS
PL
Brązowy medal FIAP
Specjalna nagroda PKN UNICEF
Na 11 Międzynarodowym Biennale Fotografii Artystycznej "Dziecko".
EN
3 rd Prize – the Bronze Medal of FIAP
Special Prize of PKN UNICEF
11th International Bienna; Exhibition of Art Photography CHILD 2018
FRIDA FILM FESTIVAL
BEST PHOTOGRAPHY
EXHIBITION "R O M A N T I C I S M" URSZULA NAWROT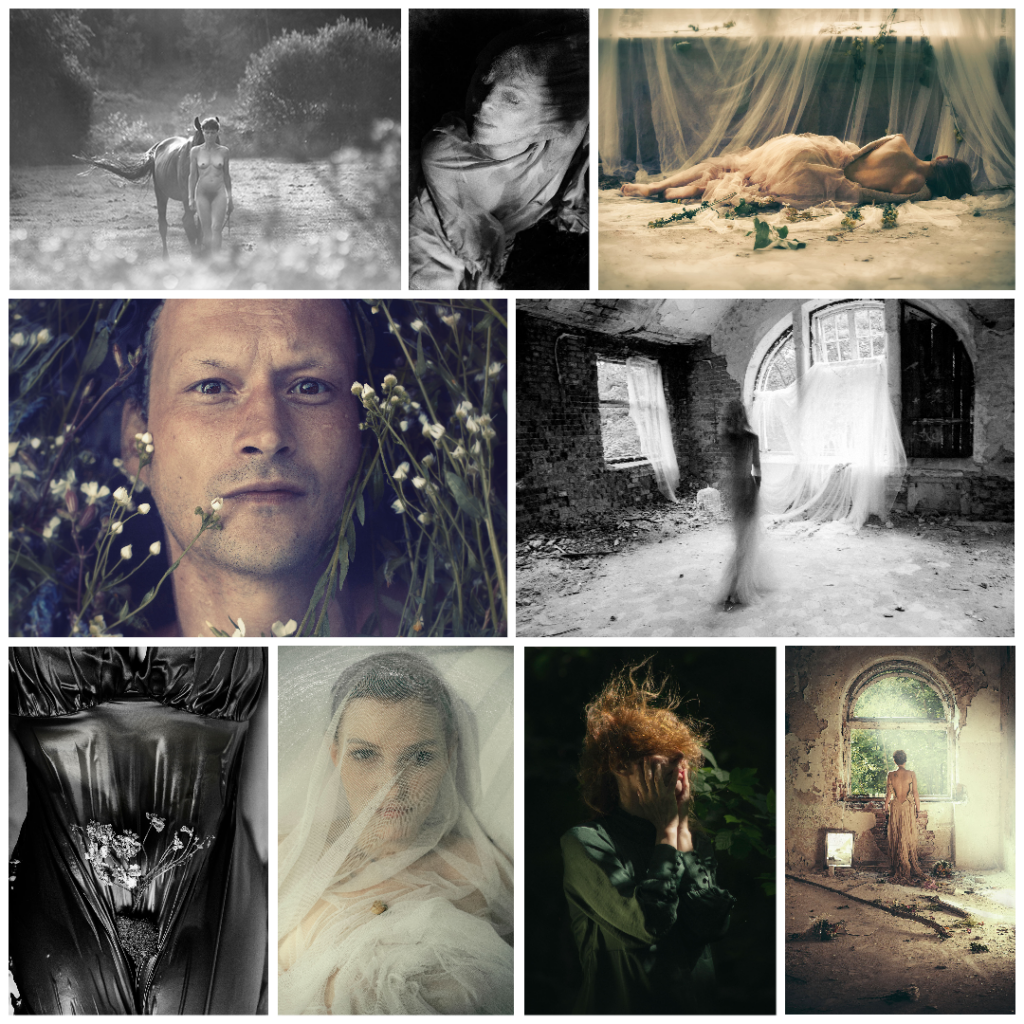 COPYRIGHT © URSZULA NAWROT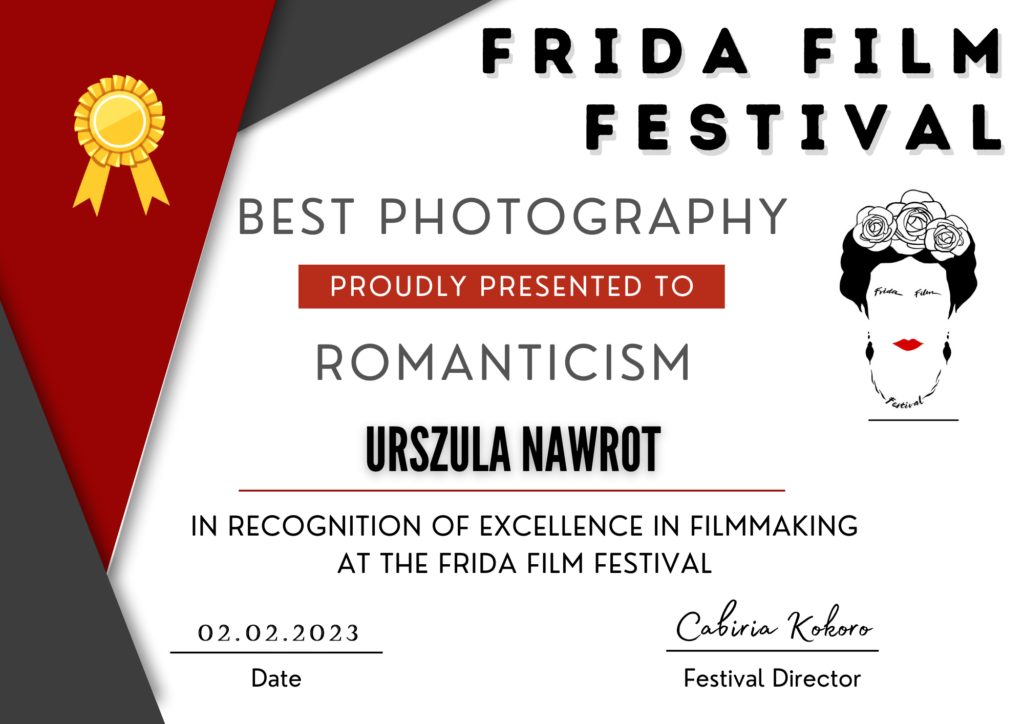 INDIVIDUAL EXHIBITIONS
POLAND OF NOBILITY XVII CENTURY
KRASICZYN CASTLE 19.02.2022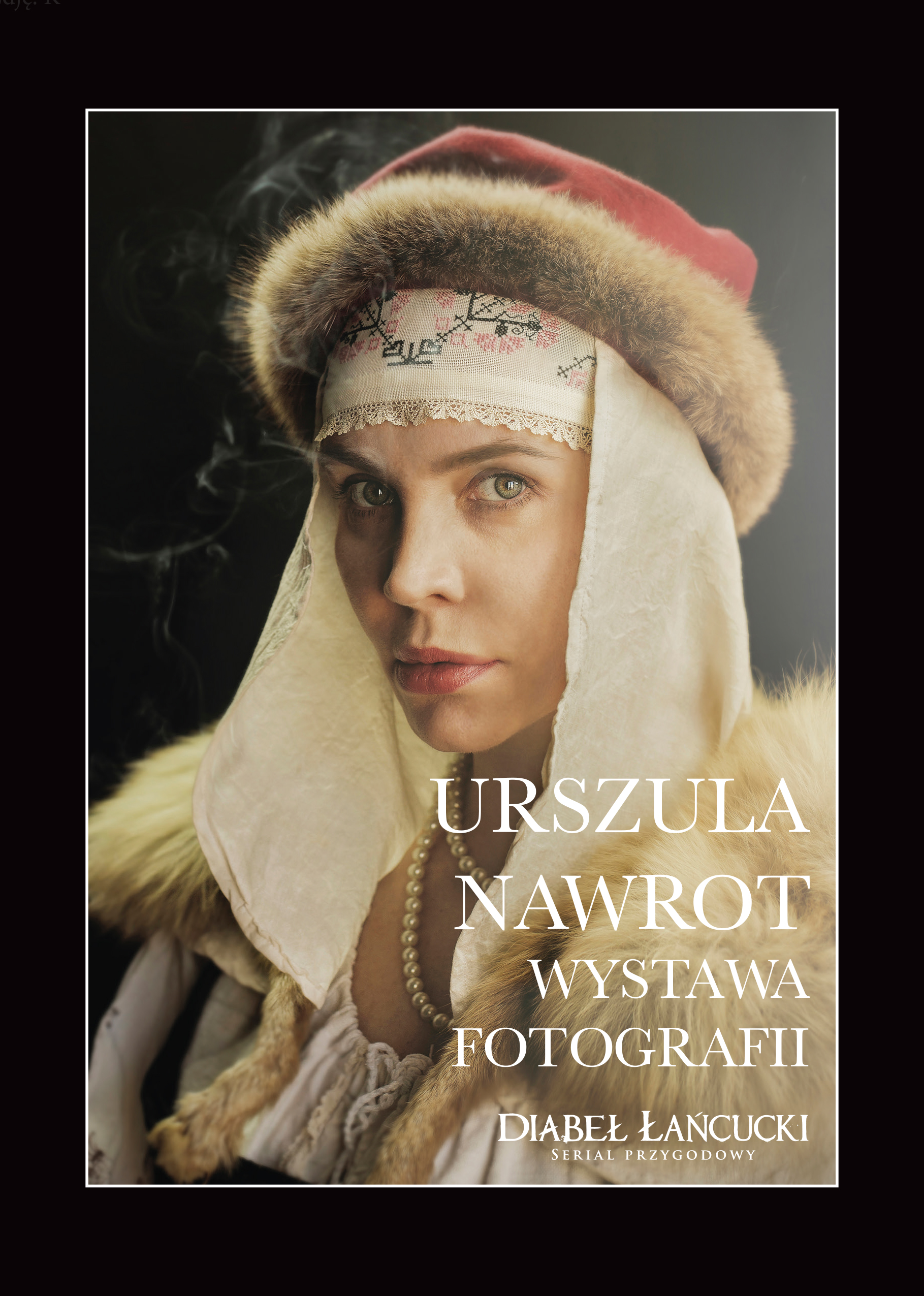 R O M A N T I C I S M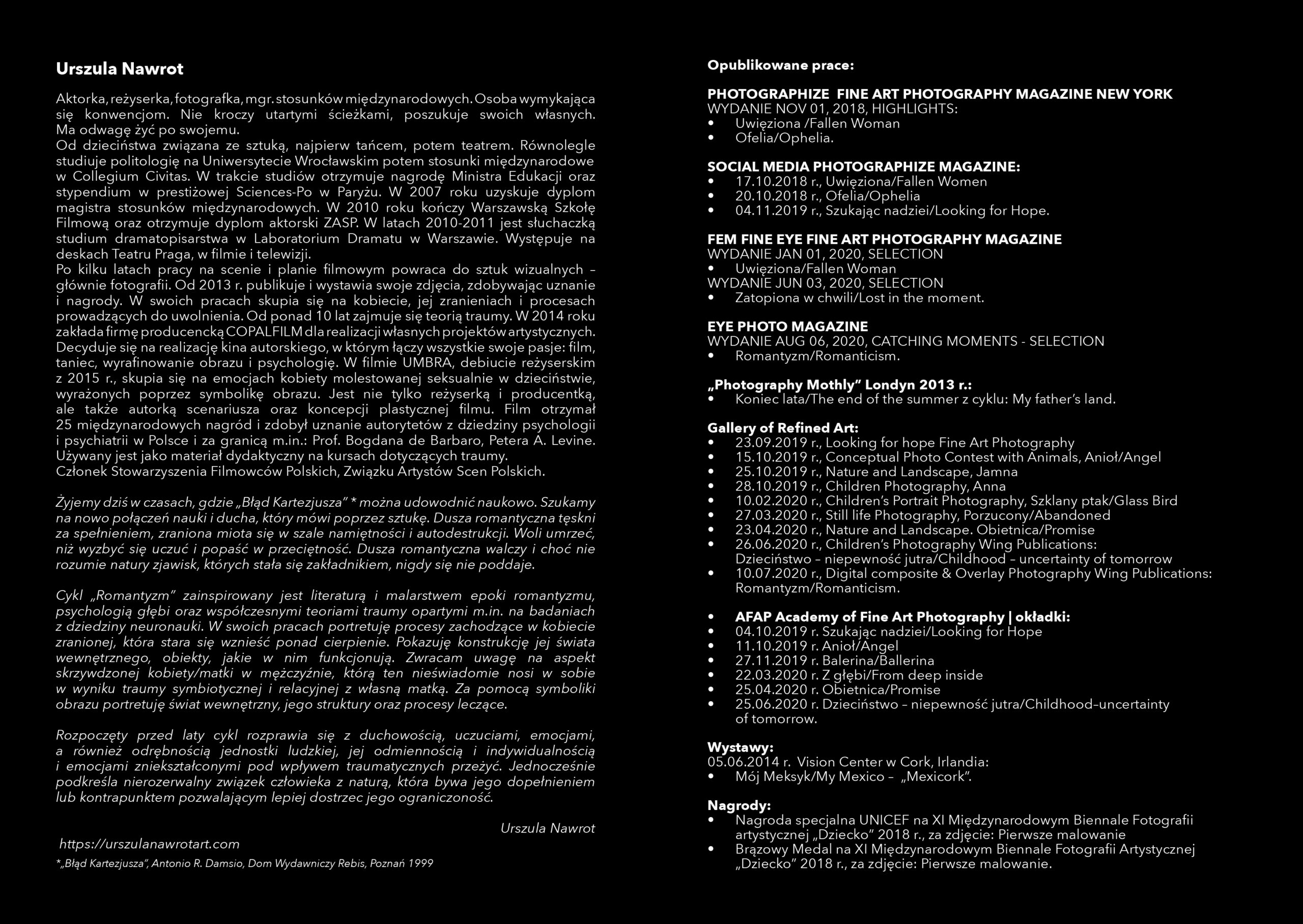 70 WEDDING ANNIVERSARY OF THE DE ALBA FAMILY SENIORS. PHOTO CHRONICLE.
GUADALAJARA. MEXICO.
OFFER